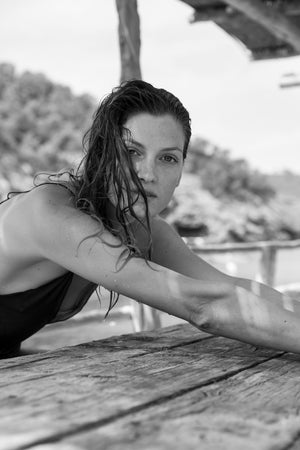 Vanessa Breuer - a real beauty from the inside out, Mother, Chef & Model.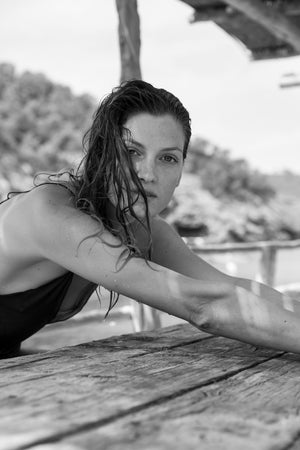 It's so lovely being a part of your journey, we really admire your lifestyle and authenticity,  thank you for taking the time to share with us xx.
You went culinary school in Berkeley, California to become a natural chef, that sounds amazing!
I CAN IMAGINE COMING HOME FROM TRAVELLING TO YOUR KITCHEN WOULD BE A SOULFUL GROUNDING TIME FOR YOU
That's exactly right! Cooking for me is like a meditation, my kitchen keeps me balanced and grounded. I love the chopping, cooking and cleaning (yes sometimes the cleaning bit sucks but I actually don't mind it too much ). I miss it so much when I travel, I never feel as good physically and mentally than when I eat at home. After I went to culinary school I really wanted to change my profession but modelling provided us with a better income so I decided against it. At the moment it is just my passion but hopefully one day I can go after it a little more 
HAS YOUR COOKING CHANGES SINCE LIVING IN SPAIN & DO YOU HAVE SOME FAVOURITE HOME-COOKED MEALS THAT YOU JUST CAN'T GET ENOUGH OF
 It definitely has changed When I lived in New York, Berkeley, San Fran and Sydney I would always go to the weekly farmers market and completely stock up my fridge. Then, depending on what the market had to offer, I would cook different meals. In Ibiza we don't really have a farmers market, there are some amazing new farms that opened up where you can buy weekly boxes which I absolutely love but unfortunately, I am not home very much to buy them. So when I am there I go to A pretty good fruit and veg shop, but I find it less inspiring. I love talking to the different farmers and love getting inspired by seasonal produce. Also since we moved to Spain I have kids hahaha so I don't have that much time in general that I can spend in the kitchen. I really like making stews, while they are cooking I can clean up and play with the kids. I know its nothing special but I really love a good homemade lasagna. It was the first dish I learned cooking when I was about 12 and I can never get enough of it. I also make a yummy vegan lasagne with lentils and sweet potatoes. 
WHAT IS THE BEST PIECE OF ADVICE YOUV'E EVER RECEIVE
Don't worry too much about the future, plans can always change  
AND DO YOU FOLLOW IT
Yes, i try to think about it every day :)
FUNNIEST THING THAT'S HAPPENED LATELY
Ummmmm wow I really don't know... that's a good question! Either my memory is terrible OR nothing funny has happened for a while (i choose option a :)!)
Special thanks to Ivana Martyn-Zyznikow for her beautiful photographs of Vanessa Breuer xx